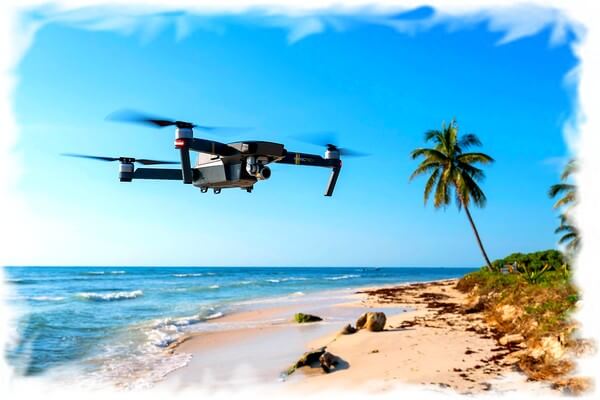 In October 2017 in Thailand, new rules were approved, according to which all owners of quadrocopters and other unmanned aerial vehicles, with the exception of toy devices, are required to register such devices and receive a special license for flights at the Civil Aviation Authority of Thailand. Since January 9, 2018, the sounded rules for drones have come into force, which means that penalty penalties have also come into force for violators, which are in fact very serious. It is not only about big money, but also long-term imprisonment.
Individuals and organizations that have not yet registered an aircraft device in the established manner and continue to use it in personal, scientific or commercial spheres can receive a fine of up to 1,000 THB (almost 3100 USD) or even receive a prison term of up to 5 years. It must be remembered that the new rules and responsibility for their violation extend not only to local residents and Thai companies, but also to foreign tourists. Therefore, anyone wishing to make beautiful videos from Thailand with even light and compact quadrocopters such as Mavic Pro and even more affordable DJI Spark drones that can shoot professional video even for beginners should get a special permission for flights.
According to the report of the Civil Aviation Authority of Thailand, before the time of the entry into force of the regulations, they produced about 8,000 registrations of drones, most of which belong to private individuals. The main reason for the introduction of such stringent regulations by local authorities is the constant increase of incidents with drones in the country, which entailed causing material damage and damage to human health. Probably, they mean the cases of loss of control by owners over their drons, as a result of which the drone can fall on tourists and local residents or damage property. Of course, such cases will occur with registered devices, but now it will be possible to easily find the owner and present him with relevant claims.





(No Ratings Yet)


Loading...