Last Updated on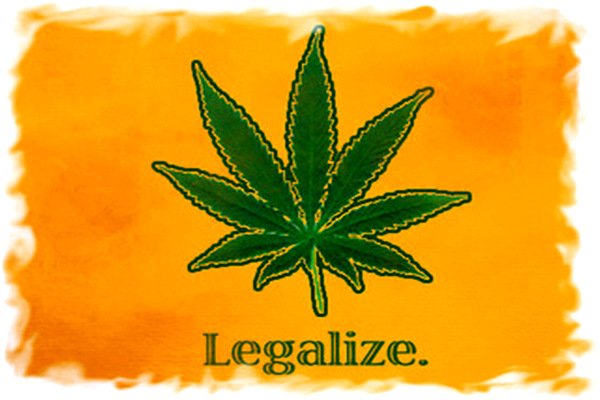 At the end of October 2018, the NLA (National Legislative Assembly) announced at a special press conference a strategy for the legalization of marijuana in Thailand, which should be held before the end of this year. The final decision on legalization has not yet been made, but active consultations are currently underway with the Ministry of Public Health to close this issue before the New Year. It should be immediately noted that we are talking about the legalization of medical marijuana, but even such an approach is interesting for several reasons, not only for Thai citizens, but also for guests of the Kingdom.
According to a ministry of health report, marijuana or cannabis have proven to be highly effective in treating and preventing a number of diseases and physical conditions of the body. In particular, marijuana helps in the treatment of epilepsy, muscle stiffness, peripheral neuropathy, etc. The legalization of medical marijuana in recent years has been observed in an increasing number of developed countries. Therefore, the Kingdom of Thailand is not going to be away from such a global and progressive process, while the NLA is going to take active measures for government control of cannabis after its reclassification into a medical drug.
Speaking at a press conference, Wicha Mahakun, who holds the position of head of the Anti-Corruption Fund of Thailand, outlined three conditions for the legalization of marijuana. First, it is required to pass a new law in the shortest possible time, which will cease to classify marijuana and kratom (a Thai plant with opioid properties and used in traditional medicine) as drugs, but will be recognized as a medicine, the circulation of which in the country will be under the control of the authorities. Secondly, it is necessary to create in advance an obstacle to the formation of a monopoly in the medical marijuana market. Thirdly, the new legislation should provide that not only cannabis extract can be used for medicinal purposes, but the whole plant as well.
To the question of all journalists: "Will the use of marijuana in Thailand for recreational purposes be legalized?", the representatives of the National Assembly replied that this question could be considered later, but is not currently being considered. Thus, by the end of 2018 in Thailand it may be officially allowed to use marijuana for medicinal purposes, as has already been done in several other countries.

You can use a bonus of up to 35 Euro for registration and coupons for € 10 and $ 50. The best prices for renting a villa with a swimming pool per days!
Easy search of tickets for buses, trains, ferries and transfers in Thailand and other Asian countries (support for many languages).
International online booking service for taxis and transfers from airports around the world. Fixed prices and many payment methods before and after the trip.
Quick search for the best hotel prices right in all popular reservation systems. The service compares and displays the best-priced options for your dates. Discounts for hotels up to 50%.
My favorite site for searching airline tickets. Quick search for the best price from 750 world airlines and from the largest dealers in your region
Easy search and armoring of motorcycles, mopeds and bicycles in Thailand and other Asian countries. Without a pledge of the original passport! Delivery to the hotel!
Rental cars and SUVs in Thailand at the best price and conditions. Fast search right in all popular reservation systems. The conclusion of a lease agreement online in your own language.